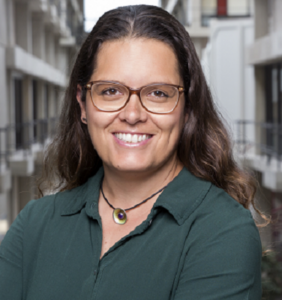 Lisa van Baarsen, PhD
BRIEF SUMMARY OF MY RESEARCH
Over the past years I gained extensive experience in translational research in the fields of rheumatology and immunology, focused on personalized medicine, biomarker discovery and lymph node immunobiology. In 2011 I set-up my own research line focused on combining my genomics expertise with unique patient cohorts with as ultimate goal unravelling the biological processes leading to inflammatory arthritis and the development of innovative preventive strategies. Working within the recently established Amsterdam Rheumatology and immunology Center (ARC) and being embedded within the Amsterdam Infection & Immunity Institute (AI&II) gives me the excellent opportunity to work closely together with both rheumatologists as well as immunologists on translational research projects. Collaboration with several rheumatologists within the ARC enables the use of unique biomaterials from patients with different stages and types of autoimmune diseases. For my research program lymph node biopsy procedures are performed in close collaboration with the department of Radiology, while synovial tissue biopsies are routinely collected within our department. Bone marrow biopsy procedure will be performed in collaboration with haematologist Dr. Hazeberg of the Department of Haematology. I have a close collaboration with Prof.dr. Mebius (VUMC) who has a strong track record in lymph node immunobiology using sophisticated in vivo lymph node transplantation models. I have experience as project leader in several national and international research projects, allowing excellent possibilities for collaborations with other research groups in academia as well as industry.
This multidisciplinary research environment empowers state-of-the-art immunological studies during various stages of autoimmunity as well as the translation of our findings into novel therapeutic approaches. I received prestigious personal grants including the AMC fellowship award plus tenure track and I am recently appointed as Associate Professor. As PI, I am currently supervising 5 PhD students and 2 research technicians. It is my ambition to unravel the molecular and biological processes leading to systemic autoimmune diseases by studying unique human lymphoid and synovial tissue biopsies obtained during the pre-clinical and earliest phases of rheumatoid arthritis. These studies will lay the foundation for the development of novel therapies to prevent and treat this chronic disabling immune-mediated autoimmune disease.
Current position:
Since 1-4-2019: Associate Professor/AMC Tenure Track, AMC/UvA, Amsterdam
Since 1-5-2015: Principal Investigator (PI) at the AMC
Since 1-9-2011: Research group leader at the division of Clinical Immunology & Rheumatology and the department of Experimental Immunology (AMC)
Professional experience:
01-05-2010: Postdoc at the division of Clinical Immunology & Rheumatology (AMC) under supervision of Prof.dr. P.P. Tak; 1.0 fte
2009 – 2010 Postdoc at the division of Clinical Immunology & Rheumatology (AMC) under supervision of Prof.dr. P.P. Tak; 0.5 fte
Team leader of the Biomarker Discovery Lab at the division of Clinical Immunology & Rheumatology (AMC); supervision of 8 research technicians and managing clinical research studies, 0.5 fte
2004 – 2008 PhD student at the Department of Molecular Cell Biology & Immunology and the Department of Pathology, VU University Medical Center (VUMC), Amsterdam; 1.0 fte
2001 – 2004 Research technician at the Department of Molecular Cell Biology & Immunology, VUMC, Amsterdam; 1.0 fte
(inter)national research projects:
Since 2018 Work package leader in Target to B!, a Dutch B-cell consortium funded by SGF and Health~Holland and linked to the www.bcellnetwork.nl
2011 – 2017 Project leader in BeTheCure (115142), an EU project funded by the Innovative Medicines Initiative (IMI).
2012 – 2016 Project leader in Euro-TEAM (FP7 EU funded research project 305549)
2013 – 2016 Project partner in Eurostars TripleA-TP (lead by Arthrogen; €150k)
2006 – 2011 Researcher in AutoCure (FP6 EU funded integrated research project).