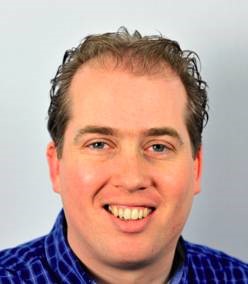 Dr. Sander W. Tas, MD, PhD
Internist-Rheumatologist at the Amsterdam Rheumatology and immunology Center, AMC/University of Amsterdam, The Netherlands.
Dr. Tas is a translational scientist with experience in both basic and clinical translational research. He is one of the Amsterdam UMC Principal Investigators, has an H-index of 20, and wrote >50 scientific articles. Furthermore, he is program leader "inflammatory diseases" of the Amsterdam Infection & Immunity Institute (AMC/VUmc) and member of the EULAR Standing Committee on Investigative Rheumatology. He has multiple connections and collaborations with international scientific groups as well as pharmaceutical companies. His translational research has a strong focus on the molecular regulation of inflammation and includes basic research on signal transduction, in particular the role of NF-κB signaling and other pathways in immune-mediated inflammatory diseases, DC vaccination, studies in animal models of arthritis, DCE-MRI and PET-CT imaging, and state-of-the-art tissue analysis (human and rodents). Furthermore, he heads the arthroscopy (synovial tissue biopsies) and ultrasound-guided lymph node biopsy units, as well as the departmental bioplatform. Our department is known for pivotal clinical trials, including proof-of-concept studies in relatively small patient groups and individuals at risk of developing RA, and transformative translational immunology approaches. It is recognized as Center of Excellence, both by the European League against Rheumatism (EULAR) and by the Federation of Clinical Immunology Societies (FOCIS).
Keywords: signal transduction, endothelial cells, vasculitis, animal models