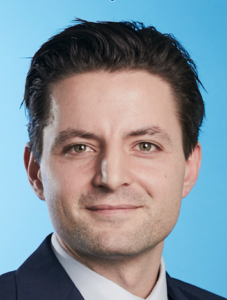 Joep Grootjans, MD, PhD
Dr. Joep Grootjans is a physician-scientist with a special interest in inflammatory bowel diseases and cancer.
After obtaining his MD degree and Ph.D (Cum Laude) at the University of Maastricht, Joep Grootjans started his Gastroenterology & Hepatology specialty training at the Amsterdam University Medical Center (AUMC, location AMC). Devoted to pursue an academic career, he interrupted his clinical training for a three year postdoctoral research in Mucosal Immunology at Harvard Medical School (Boston, USA). After his return to the Netherlands, he was awarded a NWO Veni grant and started his own research group while completing his clinical training. His research focuses on understanding the (immunological) mechanisms involved in immune-based diseases such as inflammatory bowel disease and cancer. As a physician scientist, his ultimate goal is to find new therapies for these diseases.
Key publications:
Grootjans J, Krupka N, Hosomi S, et al. Epithelial endoplasmic reticulum stress orchestrates a protective microbiota-independent IgA response. Science 2019;363:993-998
Hosomi S, Grootjans J, Huang YH, Kaser A, Blumberg RS. New Insights Into the Regulation of Natural-Killer Group 2 Member D (NKG2D) and NKG2D-Ligands: Endoplasmic Reticulum Stress and CEA-Related Cell Adhesion Molecule 1. Front Immunol. 2018; 18(9):1324
Hosomi S*, Grootjans J*, Tschurtschenthaler M, et al. Intestinal epithelial cell endoplasmic reticulum stress promotes MULT1 up-regulation and NKG2D-mediated inflammation. J Exp Med. 2017;214(10):2985-2997 *equally contributed
Grootjans J, Kaser A, Kaufman RJ, Blumberg RS. The unfolded protein response in immunity and inflammation. Nat Rev Immunol. 2016;16(8):469-84
Grootjans J, Hundscheid IH, Lenaerts K, et al. Ischemia-induced mucus barrier loss and bacterial penetration are rapidly counteracted by increased goblet cell secretory activity in human and rat colon. Gut 2013;62:250-258.
Grootjans J, Hodin CM, de Haan JJ, et al.

Level of activation of the unfolded protein response correlates with Paneth cell apoptosis in human small intestine exposed to ischemia/reperfusion.

Gastroenterology

2011;140:529-539